Marble-Lite Pickleball Paddle (Black)
Regular price
$129.99 USD
Sale price
$89.00 USD
Unit price
per
Sale
Sold out
Black Golden Marble-Lite Pickleball Paddle - 
Cover Included
✅This product is in stock, ships the same day, and is delivered in 2-5 days
Free Fast Shipping On Orders $95+ | 90-day warranty | No hassle returns

Lightweight. Powerful. Elegant.
The Marble-Lite is our most popular paddle here at Golden. And for good reason. It's proven shape with its lightweight honeycomb polymer composite build with the added "marble" design makes the perfect paddle to play as hard as you want without sacrificing style or looks.
Marble-Lite Specs:
Beginner to advanced player friendly (Proven paddle shape used by many pros)
USAPA Tournament Approved
Weight: 7.9 oz
Thickness: 5/8"
Height: 15.75"
Width: 7.75"
Handle length: 5.25"
Lightweight, hard edge guard for durability
Ultra-quality handle and stock grip that helps with sweat
Core= honeycomb polymer composite
Surface = Composite + Lightly textured for maximum spin and control
Introducing the Marble-Lite, the most popular paddle from Golden. The lightweight, powerful, and elegant design of the Marble-Lite is perfect for players of all skill levels, from beginner to advanced. It's built with a honeycomb polymer composite and features a unique "marble" design that is both stylish and functional.
The Marble-Lite is USAPA tournament approved and has a weight of 7.9 oz, thickness of 5/8 inches, height of 15.75 inches, width of 7.75 inches, and handle length of 5.25 inches. The paddle also features a lightweight, hard edge guard for durability, an ultra-quality handle and stock grip that helps with sweat, and a composite surface with a lightly textured finish for maximum spin and control.
When designing the Marble-Lite, versatility was our main focus. We wanted to create a paddle that was lightweight, but not too light that it would sacrifice power and feel. The Marble-Lite is the perfect balance of weight and performance and it's proven shape is used by many pros.
We also wanted to be able to win those dink battles, so the Marble-Lite is right in the sweet spot for fast swings without compromising the sweet spot. One of our favorite things about the Marble-Lite is playing with it at the net. It's wide enough to get those fast hits right at the net, but light enough to react quickly.
Upgrade your game and look good doing it with the Marble-Lite, Golden's most popular paddle.


Share
Customer Reviews
94
reviewers would recommend this product
Write a Review
Ask a Question
11/15/2022
Anonymous

United States
I recommend this product
Great option
Great brand of pickleball paddle. It's nice and light. Good grip size for the handle. I like the gold on the bottom- nice touch.
11/02/2022
Craig G.

United States
I recommend this product
Good paddle
I have the black marble paddle , really like it good control and power.
10/24/2022
Calvin C.

United States
I recommend this product
Dissatisfied
I really enjoy the paddles and the quality of the gear I bought. However, it took over 2 months to get to me. They didn't notify me until I reach out and ask where my items were. And they don't message back in a timely matter or even at all sometimes. It would have been nice to at least receive an extra paddle, balls, sticker. Honestly anything to show they are sorry for the long wait and lack of communication. Other than the service. The product is quality.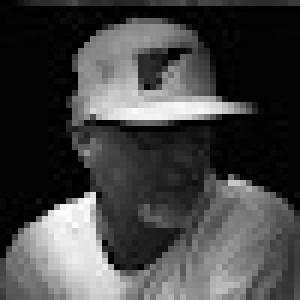 GM
10/03/2022
Gary M.

United States
I recommend this product
Soft Recoil
I'm a rookie player so take this review as you wish! This is my 3rd paddle in the $100-$140 range and so far this one is my go to. It seems to be forgiving on the edges with firm touches and good directional placement shots. The "sweet spot" seems to absorb energy and allow me to lighten my follow through soft shots and ***** to the kitchen. I added another hand wrap because I like it a little thicker in my grip. Overall well pleased with the performance for the price!
09/22/2022
Anonymous

United States
I recommend this product
Paddle review
After finally receiving the paddle, I was pleasantly surprised with the quickness I adapted the weight, shape and sound of it. I am still calling this a introductory period as I am not playing as often as I was, unfortunately. All that being said, I am very pleased to have it in my hand while I am crushing folks on the otherside of the net.